Petrol station complex of a European format, combining the Express Market and a multi-fuel petrol station.
In addition to low-cost and high-quality gasoline, diesel fuel and gas, we have a full-value Express Market, in which there are about 3 thousand SKU of convenience goods, a comfortable cafe area with a Wi-Fi service, offering visitors hot and cold drinks, fresh bakery and fast food. The cafe is equipped with the Sybilla station, a baking oven, an ice cream freezer in cones and a coffee machine.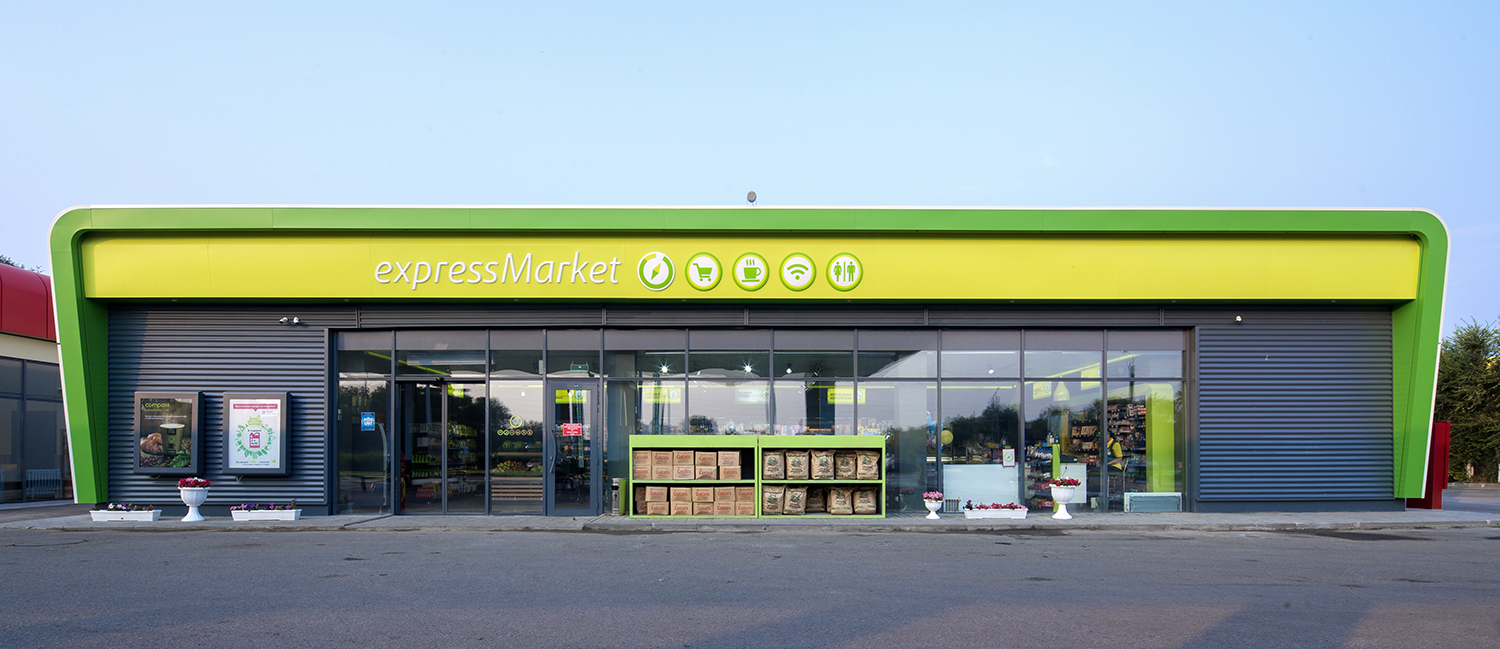 We save your time by offering goods, food, milk, vegetables and fruits at competitive prices in the city. The convenient location of the store near the house with well-designed parking and navigation, fast and high-quality service gives you the opportunity to leisurely enjoy the delicacies of the cafe and aromatic coffee. Save your time on routine affairs and give it to yourself!
Brand Compass is developed in Kazakhstan. The idea of ​​the petrol station format is borrowed from the European experience, where such complexes are already commonplace. It took us a lot of time to search for a suitable store concept, purchase of spacious land plots, translate the design of the exterior and interior of the store into a working complex.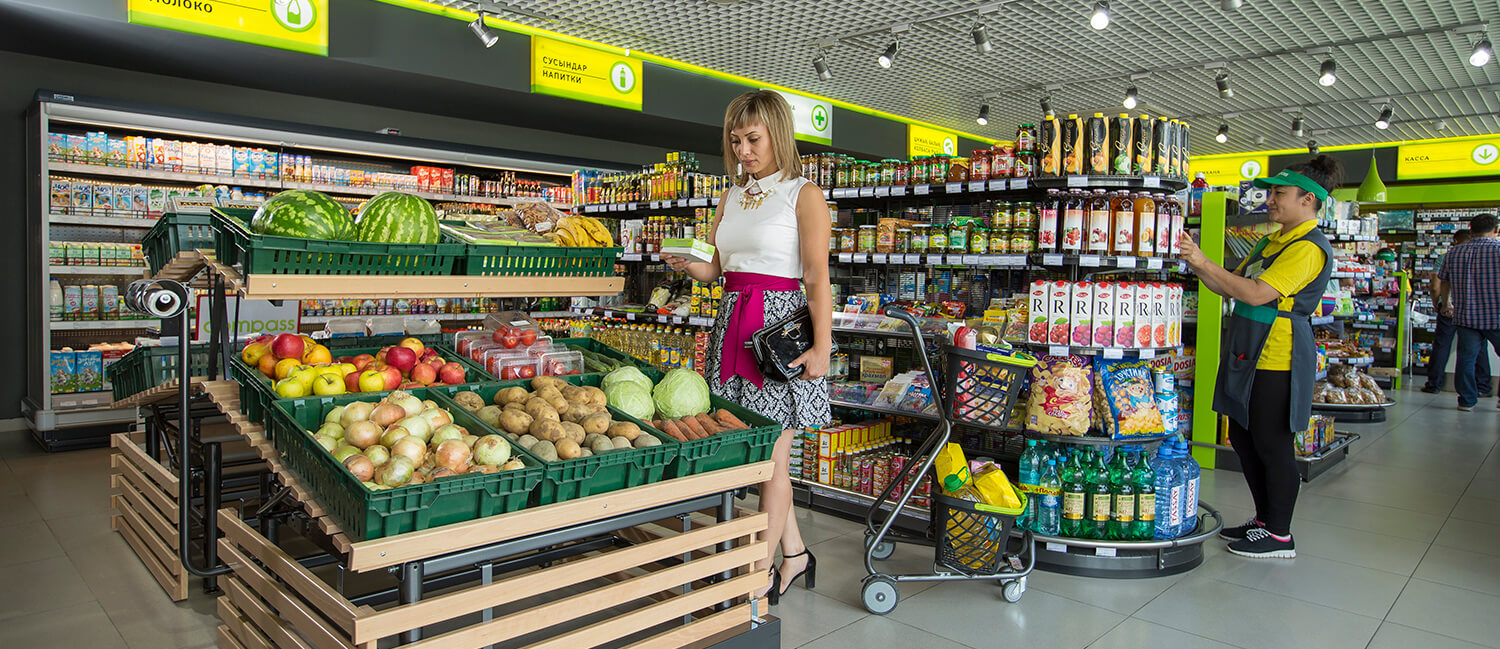 International companies took part in the creation of the complex - the German company WANZL developed and produced trade equipment, the Belarusian company VDS created the architecture of the complex, the LP-group company equipped the petrol station with the latest Gilbarco Fuel Pumps. Petrol station is operated Retalix StorePoint system, developed by Retalix® Ltd (Israel).
The filling systems at the petrol stations are completely electronic, which guarantees an accurate dosage of fuel. Everything is designed to reduce harmful emissions into the atmosphere.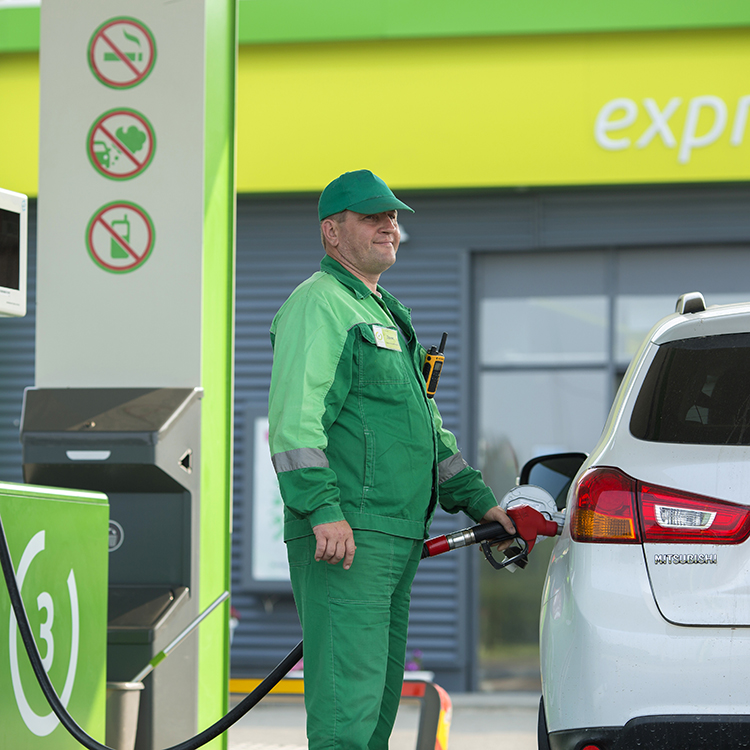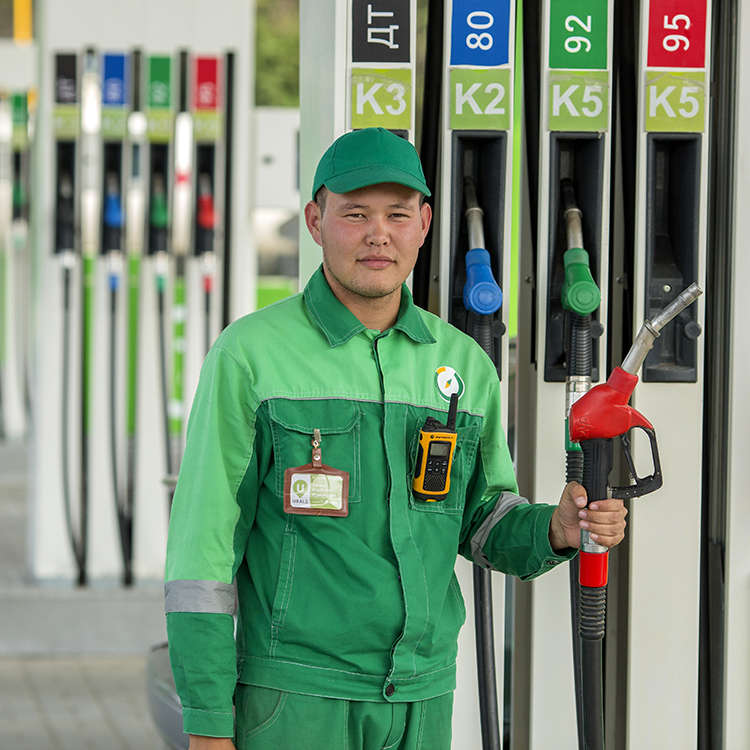 The station sells fuel from Kazakhstan and Russian oil refineries: AI-92 and AI-95 gasoline, diesel fuel and liquefied gas. The fuel is certified and undergoes strict quality control in our laboratory, measurements of the main characteristics are carried out. Only after checking the fuel is supplied to the station.